Accelerate your pulse with a stylish, unmistakable look. Sleek, flowing lines hint at the Altima's love of the fast lane, while available LED headlights flash its design brilliance.
View Map | Book Your Test Drive
Got big plans? With a powerful engine, rugged chassis, innovative technology, and smart design, Frontier is ready to take on just about anything you throw its way.
View Map | Book Your Test Drive
With a rugged new design, more power up front, easy access for all 7 passengers, and advanced technology, the possibilities for adventure are endless. View Map | Book Your Test Drive
Take on a bigger, bolder world. Get there in a redesigned crossover that brings an aggressive new look to exceptional capability. Gain confidence with new available safety tech that helps keep an eye out on every part of your drive. Load up in a snap with an interior that adapts for adventure. Where to? Call up directions, friends, and your favorite driving jam at the touch of a button. With Rogue, it's all part of a life of open possibilities. View Map | Book Your Test Drive
Imagine a crossover so modern and inviting, it speaks to the importance of good company. An exterior of artfully sculpted sheet metal makes a stunning first impression. The premium interior welcomes you with personal, purposeful technology and a uniquely spacious feel that everyone will want to get to know. Stay and talk awhile.
View Map | Book Your Test Drive
Elevate your every day with a sedan that proves the good life is well within reach. Key in your next adventure and go. Embrace turbocharged power that pushes performance to new levels. And arrive with confidence, thanks to available safety features that help keep an eye out. Open some doors and fill an impressive interior with friends. The 2020 Nissan Sentra. Enjoy more of everything.

View Map
|
Book Your Test Drive
Fine-tune how aggressively you drive, courtesy of Maxima's Drive Mode Selector. With Sport and Normal Modes, changing how the Maxima feels on the road is as easy as pressing a button.
View Map
|
Book Your Test Drive
It's fun, it's efficient, it's roomy — and it's got style to boot. Subtle chrome grille accents and chrome door handles, sleek lines, and broad shoulders make the Versa Sedan stand out in the parking lot.
View Map | Book Your Test Drive

Book A Test Drive

driving that's smarter & safer
Location

10 Estate St. Thomas, USVI
Gallery

Photos & videos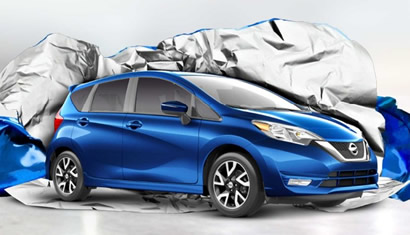 Used Cars For Sale

used Nissan & other models
Rent A Car USVI

Budget & Thrifty carry Nissan
Caribbean Directory

Caribbean Island Travel Info
Share this page on your social network